There are no comments yet
How to forgive or be forgiven
How to forgive or be forgiven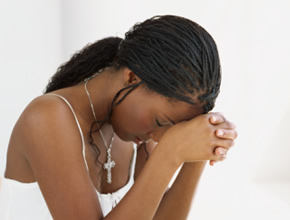 Men and women tolerate a little differently. First, if you want to reconcile with your husband, then you need to take into account the difference between men and women and their psychology. After the fight, it is for the best to left your man alone; let him be silent, and even better to send him for a short walk. If possible, before your further actions, ask for forgiveness. After walking a couple of hours, especially if the woman apologized, man will return and as if there was no fight at all, so be patient.
Even if the man will not walk in silence, then do not take it as a continuation of your fight. As a rule - it's absolutely not the real reason. In solitude, man generally comes to his senses and his mind and gradually reconciles with you.
The peculiarity of feminine psychology is that she perceives the silent man after your argument. But men are very rarely do so. Remember, that the silence of your man does not mean anything; it's just his way to reconsider few things.
Lovely women, if you talk about the divorce, make sure to say afterwards that what you said back then was not serious, that you just wanted to "reach out" your beloved one, so that he knew that it is serious, and to somehow draw attention to your situation and to the problem. Men quite differently react to such words as "Let's divorce" so be ready for anything.