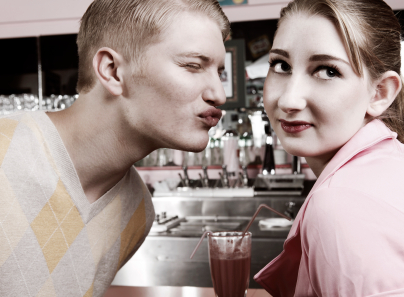 In our days, this question is always born in our mind. Many girls suffer from question about why guys are so quickly able to change after a long relationship and why their mutual understanding disappears, which recently burned by fire? It is worth considering the reasons why this happens?
Firstly, if you think your boyfriend has ceased to be with you on the same wavelength, he forgot how to empathize and make a passionate declaration of love, then look for answers. Perhaps it is you that is the reason. Your constant harassment with the question: "Where were you?" Or "Do you still love me?" Began to bore him and once again he is afraid to know anything about you. If you believe that the reason lies in the other things, try looking for a source at his work. Maybe it is a work stress, or problems with friends? Secondly maybe you jump from one topic to another, and thus he can't understand you.
This aspect is a must see. Usually say that before you enter into a dialogue with someone, you need to mentally formulate the right question and consider whether there is need at all to begin with some phrases. If your intentions are serious, then proceed. And finally, thirdly, if a guy you do not understand and the reasons are not you or in his working area or in a bad mood, then start looking for other options. Set a goal to find out where the source of his thoughts. Search clues in facial expression, activity.
It is more difficult, as it is necessary to know the psychology, but nevertheless, you will be able to show worth as a detective and identify the causes. Remember, guys are not women, who you can understand in two words. In order to dive into their brain, you need a long time to prepare for the dive. Man's character is much contradictory female and requires more attention and big powers. If the act thoughtfully, you will not have to avoid mistakes and to seek assistance from a leading expert on family relationships, you'll be able to easily solve your problems.